SPRING!
Category: Latest News
Posted: March 20, 2015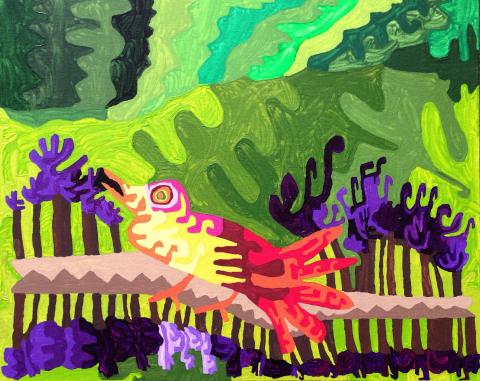 Wow...time does fly by!
Last post was October when the temperatures were still warm but the days were getting shorter. Then the holidays run us all over and somehow we survive the family gatherings and the pocketbook shortage! Well January 2015 was pleasant here in the Northeast and I could just feel that if it stays this warm, I would be teeing it up by early March.
NOT! Boston broke the record of all record keeping since 1872 as the snowiest winter in history. The pattern was every Wednesday and Sunday (for 8 weeks) where we endured 3 blizzards or 2+ feet or more in 3 weeks. Then subsequent weeks were 12-18 inches not to mention the highs in the low 20's for temperatures!
Well at 6:45 pm this evening it became SPRING but guess what? It's snowing here in Boston and there is still plenty of white stuff covering my lawn. At this rate I won't be on the links anytime soon.
I grace all of you with this beautiful painting by my 17 year old son to usher in the new season. It is spectacular, full of song and promise of some good weather moving forward. Dominic had a prolific winter and why not? We were inside all the time but I enjoyed watching him produce one masterpiece after another. To view his entire portfolio go to www.DominiCreations.com and enjoy the masterful works of art.
Then you can keep scrolling to see what I have been up to lately. Give me the weekend to get all the projects up. This takes time. I wish I could photograph everything but there are a few nice examples. Work has been steady and always enjoyable. Feel free to contact me via email if you have something to PRESS, CONSERVE or RESTORE for Certification or simply for your collection and posterity.
To my fellow New Englanders....this too shall pass. All the rest of you across the globe, enjoy this next season and happy collecting!
Make Comment/Contact Me
Golden Age Beauty
Category: Latest Work
Posted: October 16, 2014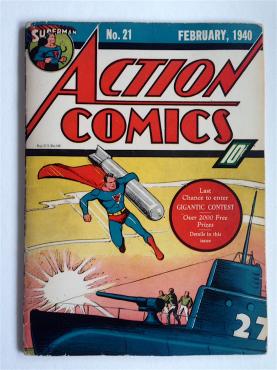 Silver Surfer #4
Category: Latest Work
Posted: September 12, 2014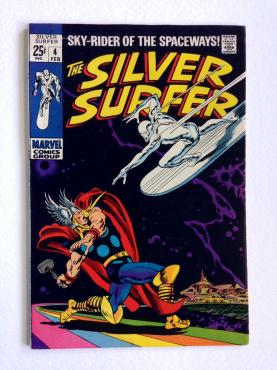 Amazing Spiderman #3
Category: Latest Work
Posted: September 12, 2014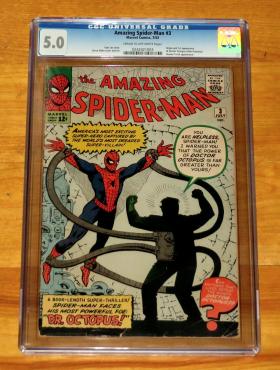 Target 7 Conservation
Category: Latest Work
Posted: September 12, 2014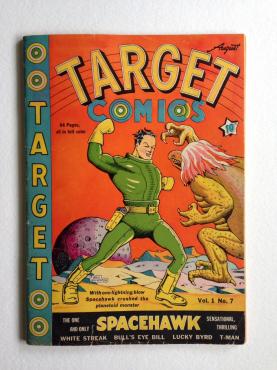 ---
You are on page 1 of 10 Results Displayed 5 of 12
next >>

1

| 2 | 3 | 4 | 5 | 6 | 7 | 8 | 9 | 10